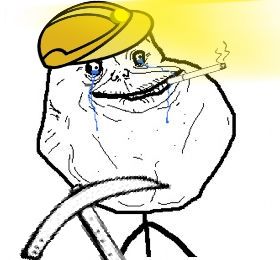 Posts: 5043
Joined: Tue Dec 27, 2011 12:17 am
Location: Right behind you!
Tue Feb 12, 2013 1:59 am
Okay folks,
I have server ideas narrowed down to two. One will be flexible and able to work with and the other will sorta be loose roleplay.
1: A survival/factions/pvp server where ores are found only in certain areas such as iron in mountains, diamonds deep under the ocean or something, and coal in swamps. This will be worked on and added to.
Name: Minimalist Faction Survival Server.
2 and one I like: A cowboy and indians factions server(never done before to my knowledge.) where Indians live in the wild, forests, canyons, and such and they live off the land, hunting deer and using stone tools and such(they'll be stone, but more powerful or something.) while there are cowboys, ie miners (live in a mine and mine stuff. Comes with a premade mine.), settlers that live on the plains and live off land and grow gardens, to farms, to large plantations. Maybe with slaves(not that kind.), next would be desperadoes which are pretty much bandits and ambush settlers and steal stuff. Then the rest would be shopkeepers, saloon owners, mail men(fun job.), mountain men(also fun.), real estate, political jobs, and a whole lot more.
Name: Cowboys & Creepers: Wild West Server
What do ya think?
Where are the polls?