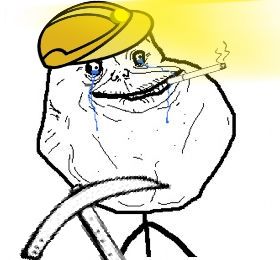 Posts: 5043
Joined: Tue Dec 27, 2011 12:17 am
Location: Right behind you!
Sat Feb 16, 2013 9:20 pm
I've talked to my brother on Skype, and it's a go!
I've got general ideas of Settlers, Desperadoes, and Marshals. There will be mines and whatever I said in THE ULTIMATELY ULTIMATE ULTIMATUM.
I was also thinking at certain times of the year, there would be wars between two sides (Names?) where everyone on the server can pick a side and enlist, or continue with their path. The wars would move across the server in different places and both sides would be headed by a general. They will originate from two cities made in different "states". The generals would both be given locations where the initial battle will start and set up basic basecamps. Both sides will use weapons, stealth tactics(Nighttime!), and maybe tnt cannons. The battle would move and after the first battle, both sides can separately decide where to attack next, if they retreated or not, an conquer areas. This would go on till one side wins. Once that happens, they would be able to [help here] make a law or something. Idk.

Post any ideas, building designs, skins, or biome ideas here!
Suggestions are welcome!