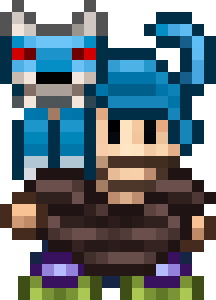 Posts: 2215
Joined: Sun Dec 18, 2011 10:20 am
Sat Mar 10, 2012 1:22 am
Tired of the orange mining helm? Want to try yellow or blue? Well this is the texture pack for you!
Download:
http://www.mediafire.com/?wcjbikwn708jf
In the photoshop file you just have to turn the colour/layer you want on and save it as crosshair.png!
Don't have photoshop? Request a colour and i will provide it.
Want a colour not in the file? Request it. (Or do it yourself, if you can.)
Zip included for convenience.
Note: when turning on a colour, leave the original orange on.
Note (2): turn the black background layer off when saving.
Last edited by
Killerofsheep
on Sat Mar 10, 2012 2:02 am, edited 3 times in total.