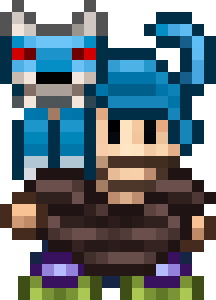 Posts: 2215
Joined: Sun Dec 18, 2011 10:20 am
Thu Mar 22, 2012 1:20 am
This is a pig hat, like the iaps. I was planning to release this as a pack with all the neutral mobs as hats, but lost my data.
Download:
http://www.mediafire.com/i/?v4uuq4yio8elkmb
Screenshot:

Sorry to the testers, i had lost all my progress; including the finished snail hat, the bear hat, the boar hat, the bunny hat and the pink bunny hat, all of them finished; so I was back to my last upload, the unfinished snail hat and the pig hat. Sorry you haven't heard from me for such a long time, I was trying to get my progress back, but to no avail.