Posts: 66
Joined: Sat Jun 30, 2012 12:33 pm
Location: somewhere in the universe
Wed Jul 04, 2012 8:02 pm
hello everyone! I have made the golem to a ENDERMAN!
Its was not hard, because the only thing to do is make him completely black and give him purple eyes
Photo: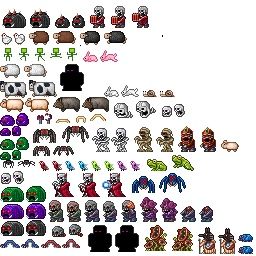 Download link:
http://www.mediafire.com/imageview.php? ... 1w4xcukbjo
I will later make more
If you have suggestions be free to tell it
Last edited by
xMeeBz
on Thu Jul 05, 2012 8:10 pm, edited 1 time in total.
Signatures?
I know one: JACKAPPLES! MEEBIE MEEB