Posts: 140
Joined: Tue Sep 24, 2013 3:28 am
Sun Sep 29, 2013 1:48 am
Basically, you can craft a fishing rod, and catch fish. But, do you know those worms that also follow you and do nothing? Well, when you kill them you will get bait! hOld your finger on the bait, then touch the fishing rod. The bait can increase fishing luck, and new fish to catch! there might be like, three fish to keep it simple and really fish would be pretty cool. Maybe in future updates, fish can be seen underwater! You can collect them as a pet.
you can mount fish and a wall, cook yor fish, and use your fish to craft new foods!!
Tell me what you think of the idea :3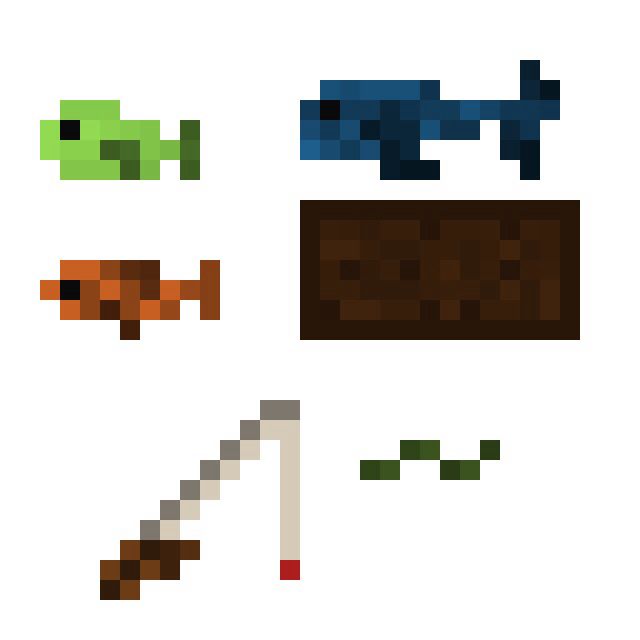 PROUD MEMBER
OF THE
PENGUIN CULT

looking to trade!