Posts: 669
Joined: Wed Nov 05, 2014 9:29 pm
Location: LA or something… :x
Fri Jan 16, 2015 7:47 pm
I noticed that all coconuts are just used for healing .25 hearts and making brown dye. So, I thought I should make some coconut food recipes!
NOTE: These will heal the same amount as the other flavors of these recipes.
Coconut Biscuit:
Coconut Cupcake:
Coconut Ice Cream:
Coconut Milkshake:
Coconut Pie:
Coconut Popsicle:
Coconut Pudding: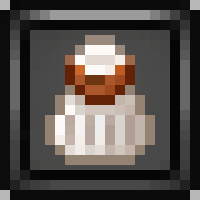 Let me know what you think!