Posts: 332
Joined: Tue Sep 03, 2013 6:01 pm
Location: Xeno, inside some checkered wooden house as I stare at my Jack Phone.
Sun Oct 06, 2013 7:11 pm
Flash35 wrote:I'm not going to lie but when i get mad i host a empty world and blow stuff up with people after i get griefed i like when they player is bomb proof but ill just the whole world up and talk to them about it
Wow... That is just odd. When was the last time someone griefed you and got away with it?
I got greifed like about 20, but they WILL never get away with it when I finally bought the Giga blast Helmet. This helmet is more like a "Grief-Proof Helmet" to me.
(
)
My GameCenter:
RoundPiplup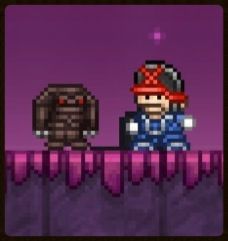 A visitor who... visits.