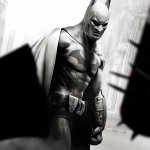 Posts: 763
Joined: Sat Feb 08, 2014 8:24 am
Location: The Batcave
Sat Feb 08, 2014 9:00 am
Items available for trade in my shop will be in the pictures below. Anything on display is for sale.
Pictures will be kept up to date as often as possible.
I prefer contact through iMessage but a PM or a reply to this post works but I cannot guarantee a fast reply.
Looking for:
-almost all statues
-any rares I don't have
-any armor pieces or sets I don't have
The Shop:
Changelog:
1. Image not working. Updated to a link
2. New items! (picture outdated)
3. Picture update!
4. Yet another issue with the image
5. Items added and pictures updated!
Last edited by
TheDarkKnight
on Sat Feb 22, 2014 2:38 am, edited 9 times in total.